Organic micropollutants in sediments
image banniére

Description of the programme
These interlaboratory comparisons (AGLAE's programme 10) in marine sediments, river sediments, port sediments are provided in the frame of:
accreditation scopes related to analyses in sediments (check Cofrac accreditation No. 1-1664) 
List of parameters
Détail des paramètres mis en oeuvre
PCBs: congener 28, congener 52, congener 101, congener 118, congener 138, congener 153, congener 180
Organochloride: aldrin, dieldrin, heptachlor, heptachlorepoxyde (total), lindane
Organophosphorus: diazinon
PAHs: acenaphtene, anthracene, benzo[a]anthracene, benzo[a]pyrene, benzo[b]fluoranthene, benzo[g,h,i]perylene, benzo[k]fluoranthene, chrysene, dibenzo[a,h]anthracene, fluoranthene, fluorene, indeno[1,2,3 - cd]pyrene, 2-methylfluoranthene,
2-methylnaphtalene, naphtalene, phenanthrene, pyrene, acenaphtylene
total hydrocarbons index
Organotin compounds: monobutyltin cation, dibutyltin cation, tributyltin cation, tetrabutyltin, triphenyltin cation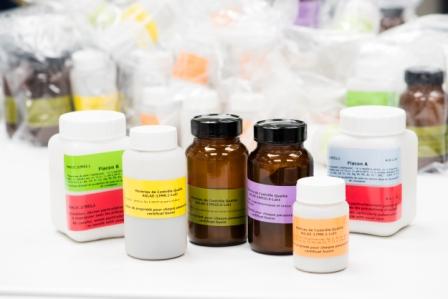 Quality Control Materials coming from proficiency tests of this programme are available. They are provided with a certificate (includes a synthesis of the precision values obtained during the test).
Please contact us if you are interested in these materials.
Annexes