Body
Interlaboratory comparisons  (ILC) are the "organization, performance and evaluation of measurements or tests on the same or similar items by two or more laboratories in accordance with predetermined conditions" (definition from ISO 17043 standard "Conformity assessment - General requirements for proficiency testing").
Proficiency testing (PT) involves the use of interlaboratory comparisons for the determination of laboratory performance. The main purposes for proficicny testing include: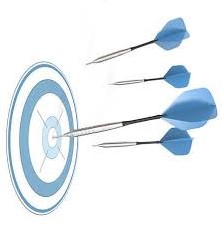 evaluation of the performance of laboratories
identification of problems in laboratories and initiation of actions for improvement
identification of interlaboratory differences
education of participating laboratories based on the outcomes of such comparisons
validation of the laboratories measurement uncertainty
Other types of interlaboratory comparisons address other issues such as:
evaluation of the performance characteristics of a method — often described as collaborative trials;
assignment of values to reference materials and assessment of their suitability for use in specific test or measurement procedures
 support for statements of the equivalence of measurements of National Metrology Institutes through "key comparisons" and supplementary comparisons conducted on behalf of the International Bureau of Weights and Measurement (BIPM) and associated regional metrology organizations
In the medical area, the term "External Quality Assessment " (EQA) is often used to refer to these proficiency testing schemes.
Some EQA programmes assess performance of pre-analytical and post-analytical phases of testing as well as the analytical phase. Check Eurachem's leaflet about the  pre- and post-analytical proficiency testing.
To go further, know what are the benefits for laboratories participating in Proficiency Testing Programs, check:
- Eurachem's leaflets :  How can proficiency testing help my laboratory, Selecting the right proficiency testing scheme for my laboratory, Proficiency testing - How much, and how often, How to investigate poor performance in proficiency testing